Workplace Health Promotion
Successful business starts with healthy employees
Healthy Business
healthy people = healthy business. Only healthy employees who feel at home in their workplace can contribute to the productivity of the company. Workplace health promotion aims to prevent diseases, strengthen health and improve the well-being of employees and to maintain them in the long term.
The Riverflow program focuses on improving physical and mental health (holistic approach) and is individually tailored to the needs of workers.
Our aim
Our offer is aimed at state organizations, associations and companies that want a holistic health promotion program (biopsychosocial). Due to the modular structure of the Riverflow program, it addresses the specific needs and goals of the participants  (behavioral and relationship prevention). In doing so, we are guided by the basic principles of workplace health promotion by the Federal Ministry of Labor, Social Affairs, Health and Consumer Protection (behavioral and relationship measures, involvement of employees and a systematic approach).
Groups of 3 to 12 people
Teenagers (trainees) and adults
No surfing experience and special physical conditions necessary
sufficient swimming ability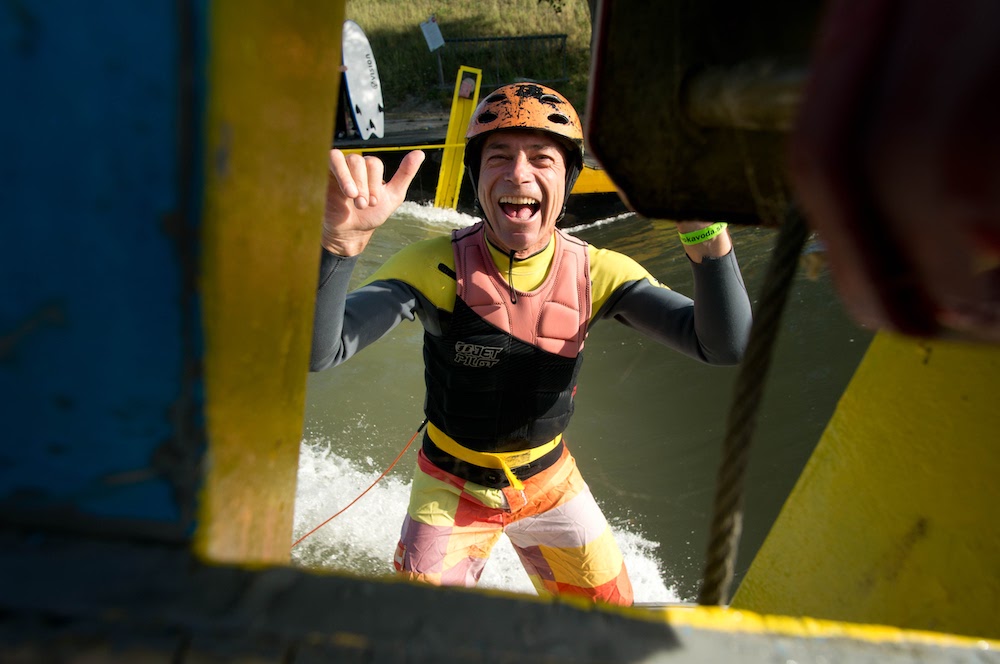 in short
The program is aimed at state organizations, associations and companies.
Clinical psychological surfing program for workplace health promotion.
Focus: Mental and physical well-being
Process: Individually adapted to the group needs and goals (from two-day "First Wave" basic workshop to 6-week program)
Interlocking sport and evidence-based psychological interventions